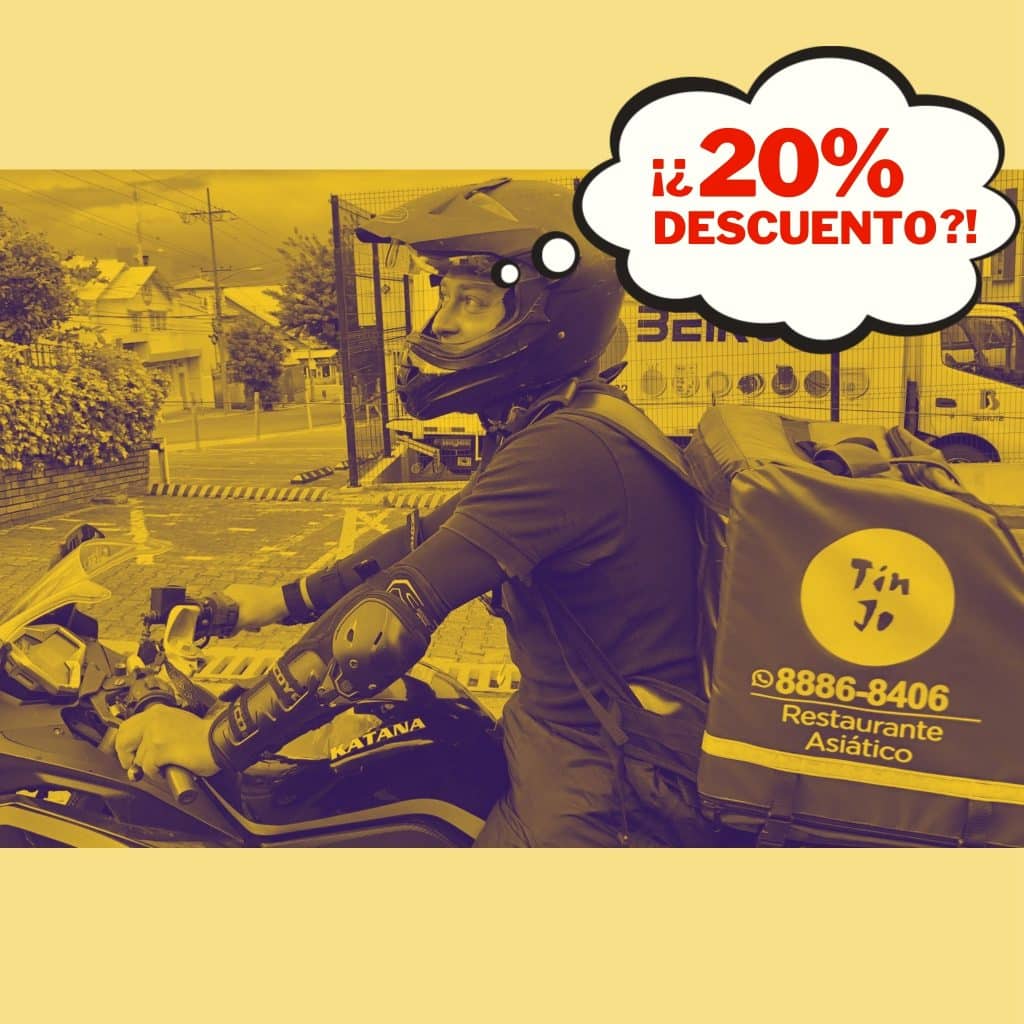 20% discount on EXPRESS Tin Jo
Make your order very easy online: bit.ly/pidoTinJo and pay with SINPE MÓVIL to get a 20% discount.
From Monday to Friday, throughout the month of September.
🙂🙃 Happy to assist you by WhatsApp 8886-8406 or call 2221-7605.
OPENING HOURS:
Table Service, Home Delivery and Take Out
Monday to Friday 11:30 am to 2:30 pm / 6 to 9:30 pm
Saturday and Sunday 11:30 am to 8 pm
Let's continue #TinJoneando from the heart.