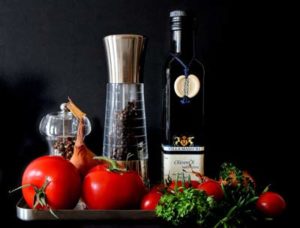 'Superfoods'  are not miracle products, nor do they even have the man's hand behind their creation. They do not respond to any 'superpower', something so classic in universal fiction. These are natural products with great nutritional power and, taken moderately and within a balanced diet, can lead to an improvement in our health. But, by themselves – insist dieticians -, 'superfoods' do not have a cause-effect relationship on good health. It is a term with no scientific basis and whose popularity has caused that, for example in the European Union, has been prohibited its distribution under that label.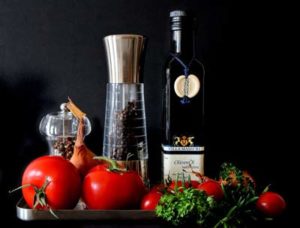 "Superfoods are those foods that have a lot of nutrients, necessary for the body and that bring extra benefits for health," say experts. What are these products? Foods with high concentrations in antioxidants, healthy fats, minerals and vitamins, as they have been in charge of disseminating dietitians.
If there is a culture with this cataloging of sana is, in addition to the Mediterranean, the oriental gastronomic culture, rich in products with strong structure in those three essential elements, and that you can try in Costa Rica in Restaurant Tin Jo, in the capital San José, specialists in haute cuisine and in the elaboration of dishes with natural products, organic and rich in nutrients.
Some of these foods with a great nutritional power, are typical of Latin America, as is the case of quinoa; Others, are the basis of European Mediterranean cuisine, as it is olive oil. In any case, the experts talk about known products – such as legumes or the increasingly well known turmeric – to which they have now simply been recognized as having great nutritional value. We review some of these super products:
We started with quinoa, a product widely used in Latin America. Similar to legumes – also foods rich in iron, minerals and proteins – it is a pseudocereal, rich in fiber and protein, and easily digested, which improves intestinal transit – prevents colon cancer. They have a great contribution of carbohydrates and is a product suitable for celiacs – without gluten.
The olive oil. As we say, the nutritional base of Mediterranean culture. A product that reduces bad cholesterol, influences the rate of heart attacks and has been shown to help reduce the development of breast cancer in women.
We also have other products, such as broccoli, garlic, citrus – orange, lemons, etc. – nuts, sardines, or perhaps the one that surprises you most like this is black chocolate. Many of these products can be found at Tin Jo Restaurant in San Jose.
Take of: Rss of Domains Matize
---
You might also like