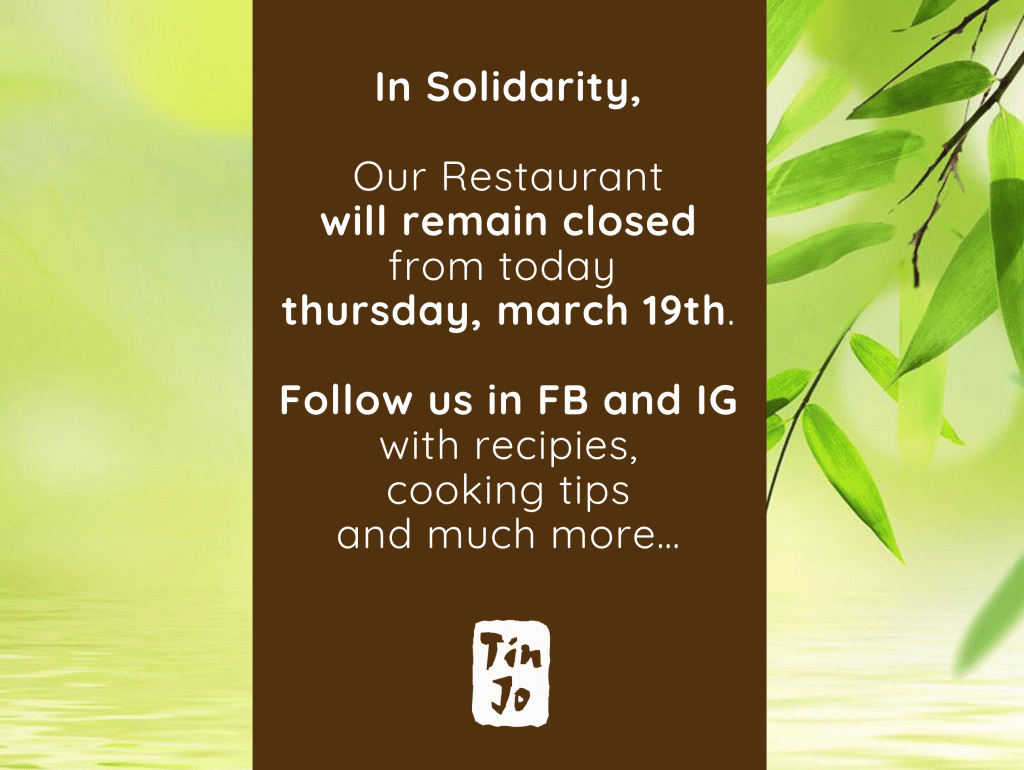 We take care of each other
19/03/2020 In
General
For Tin Jo, the health of our collaborators, their families and our clients is a priority.
For this reason, we have decided to join national efforts to mitigate the impact of the COVID-19 pandemic in Costa Rica.
Starting today, Thursday, March 19, we will remain closed until further notice.
We encourage all of our clients and the general public to abide by the guidelines of the Ministry of Public Health to stay home. Let's take advantage of this precious time to do what nourishes our spirits, read, dance, play and especially COOK together!
We will be sharing Tin Jo recipes, anecdotes about our dishes and other surprises!
So follow us on FB, IG, and our website